Obsessive compulsive disorder treatments
Categories: Health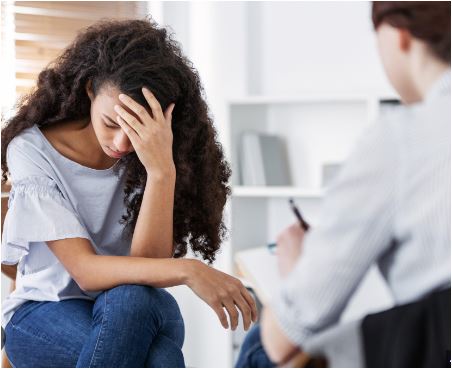 Obsessive-Compulsive Disorder (OCD):
A mental health illness known as obsessive-compulsive disorder (OCD) is characterised by intrusive, upsetting thoughts (obsessions) and repetitive actions or thoughts (compulsions) carried out in reaction to those obsessions. OCD can drastically reduce quality of life and daily functioning.
Obsessive compulsive disorder treatments:
Fortunately, several effective treatments are available for managing OCD. It's essential to work with a mental health professional to determine the most suitable treatment approach for each individual. Here are some commonly used OCD treatments:
1. Cognitive-Behavioral Therapy (CBT): CBT is considered the first-line treatment for OCD. Specifically, Exposure and Response Prevention (ERP) is a form of CBT often used for OCD. During ERP, individuals are gradually exposed to situations or triggers that provoke their obsessive thoughts, and they are discouraged from engaging in their typical compulsive behaviors. This process helps reduce anxiety and breaks the connection between obsessions and compulsions.
2. Medication: Selective Serotonin Reuptake Inhibitors (SSRIs) are the most commonly prescribed medications for OCD. These drugs work by increasing serotonin levels in the brain, which can help reduce obsessive thoughts and compulsive behaviors. Examples of SSRIs commonly used for OCD include fluoxetine, fluvoxamine, sertraline, and paroxetine.
3. Cognitive Therapy: Cognitive therapy focuses on identifying and challenging negative thought patterns and beliefs that contribute to OCD symptoms. It aims to replace these thoughts with more rational and balanced thinking.
4. Acceptance and Commitment Therapy (ACT): ACT is a type of therapy that helps individuals accept their obsessive thoughts and feelings without trying to control or avoid them. It focuses on living in alignment with one's values and committing to positive actions despite the presence of distressing thoughts.
5. Mindfulness-Based Therapies: Mindfulness-based approaches, such as Mindfulness-Based Cognitive Therapy (MBCT) or Mindfulness-Based Stress Reduction (MBSR), can help individuals become more aware of their thoughts and feelings without judgment, which can be beneficial for managing OCD symptoms.
6. Group Therapy and Support Groups: Participating in group therapy or support groups with others who have OCD can provide a sense of understanding, acceptance, and shared experiences. It can also offer a supportive environment for practicing new coping skills.
7. Family Therapy: In some cases, family therapy can be beneficial, as OCD can affect not only the individual but also their loved ones. Family members can learn about OCD and how to support their loved one effectively.
8. Deep Brain Stimulation (DBS): In severe and treatment-resistant cases of OCD, deep brain stimulation may be considered. DBS involves surgically implanting electrodes in specific brain areas to modulate neural activity and reduce symptoms.
Conclusion:
When CBT or ERP are used in conjunction with medication, for example, OCD treatment is frequently most effective. The selection of a course of treatment will be influenced by the degree of the symptoms, personal preferences, and a qualified mental health professional's advice. To get the best results, it's essential to get help as soon as possible and cooperate with a mental health professional skilled in treating OCD.
Find other Article:
How Does Scabies Transmitted From One Person To Another