Achieve a Fresh Dewy Look with Winter Makeup Essentials
Categories: Beauty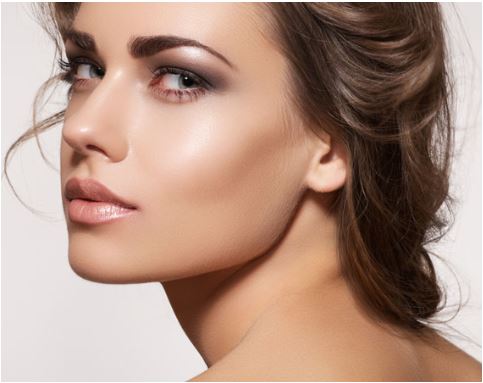 For cosmetics enthusiasts, the arrival of winter brings with it a special set of obstacles. Your skin can suffer greatly from harsh winds, low temperatures, and inside heating, becoming dull and dry. However, you can achieve a dewy, fresh face that exudes energy and vitality with the correct winter makeup basics. This post will discuss the essential tools and methods to maintain radiant skin during the winter.
Hydration is Key: Prepping Your Canvas
Hydration is an essential part of your makeup process because winter frequently depletes the skin of its natural moisture. To begin, gently remove any impurities without over-drying your skin with a moisturising cleanser. Apply a thick, nourishing moisturiser thereafter to provide a soft, silky foundation for your makeup application. In order to seal in moisture and give your skin a lush, dewy sheen, look for products that contain hyaluronic acid and glycerin.
Prime for Perfection: The Importance of Primer
Makeup tends to settle into dry spots and fine wrinkles in cooler temperatures. Add a moisturising primer to your routine to counteract this. A good primer not only improves the adhesion of your makeup but also forms a shield to keep moisture from evaporating. If you want to give your complexion an extra layer of brightness, go for a primer with a dewy finish.
Foundation that Glows: Choosing the Right Base
When selecting a foundation for winter, opt for formulas that offer both coverage and hydration. Tinted moisturizers, BB creams, or foundations with a dewy finish work wonders in maintaining a fresh look. Avoid matte foundations, as they can emphasize dryness. Blend the foundation evenly to achieve a natural, radiant glow that lasts throughout the day.
Conceal with Care: Brightening the Under-Eye Area
Dark circles and dullness are common winter skin concerns. Choose a hydrating concealer to brighten the under-eye area. Peach or salmon-toned concealers work well to counteract dark circles, while a concealer with light-reflecting particles adds a touch of luminosity. Gently pat the concealer in with your ring finger for a seamless finish.
The Power of Cream Blush: Rosy Cheeks in an Instant
In winter, cream blushes are your best friend. Unlike powder blushes, cream formulations add a natural flush to the cheeks without emphasizing dry patches. Apply a small amount to the apples of your cheeks and blend for a youthful, dewy finish. Choose shades like rosy pinks or peachy tones to enhance your winter glow.
Eyes that Sparkle: Shimmer and Shine
To achieve a fresh, dewy look, incorporate shimmery eyeshadows into your winter makeup routine. Soft, neutral tones with a hint of sparkle can brighten your eyes and add a touch of glamour. Cream eyeshadows are also a great option as they provide a dewy finish that lasts longer than traditional powders.
Luscious Lips: Seal the Look with Moisture
Winter weather can leave lips dry and chapped. Combat this by choosing hydrating lip products. Tinted lip balms, glossy lipsticks, or sheer lip glosses add a touch of color while keeping your lips moisturized. Opt for shades that complement your overall look, enhancing the dewy finish.
Set it Right: Locking in the Glow
Seal the deal with a setting spray that not only sets your makeup but also adds an extra layer of hydration. Look for setting sprays with ingredients like glycerin or aloe vera to keep your skin looking fresh and dewy throughout the day. A few spritzes will ensure your makeup stays in place while maintaining that coveted radiant finish.
Conclusion:
It's not difficult to seem fresh and dewy even in the wintertime. Even in the most unforgiving weather, you can keep your skin looking beautiful with the correct products and application techniques. Accept the above-mentioned winter beauty necessities to protect your skin from the elements and to accentuate your inherent beauty with a radiant glow that lasts all day.