Create New Google Email Address
Categories: GOOGLE APPS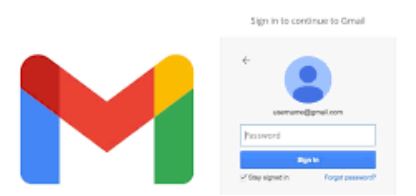 Introduction
Having an email account is crucial for communication and online identity in the current digital era. One of the most well-known tech companies, Google, has its own email service called Gmail. The process of setting up a new Gmail account, often known as a Google email address, is simple and gives you access to a number of useful tools and services. You will be guided step-by-step through the process of creating a new Google email account in this guide.
Why Choose Gmail?
Let's take a moment to explore why Gmail is a popular option for email services before moving on to the process. Gmail has a number of benefits, such as:
1. Generous Storage: With so much free storage space offered by Gmail, you may save a large number of emails and files without having to worry about running out of room.
2. Integration with Google Services: It is simpler to manage your personal and professional responsibilities from a single account when you have access to many Google services, like Google Drive, Google Calendar, Google Docs, and more, with a Gmail account.
3. Advanced Search Capabilities: Gmail's search feature is robust and simple to use, making it simple to find specific emails and data.
4. Spam Protection: A cleaner inbox is guaranteed by Google's sophisticated spam filters, which automatically identify and direct undesirable emails to your spam folder.
5. Mobile Compatibility: You can read your emails while on the road thanks to the Gmail app, which is available for both Android and iOS devices.
Step-by-Step Guide to Creating a New Gmail Account
Follow these steps to create a new Google email address:
Step 1: Access the Gmail Sign-Up Page
To access the Gmail sign-up page, launch your favourite web browser and type "www.gmail.com" into the address bar. Your browser will open the Gmail login page.
Step 2: Click "Create Account"
On the Gmail login page, locate and click the "Create account" option. This will initiate the account creation process.
Step 3: Provide Your Personal Information
The input of your first and last names will be required. The next step is to select a distinctive username for your Gmail account. Remember that your email address will begin with this username (for example, username@gmail.com).
Step 4: Choose a Secure Password
For your Gmail account, make sure the password is secure. A strong password often consists of a mix of numbers, special characters, and both uppercase and lowercase letters. Make sure your password is special and difficult to guess.
Step 5: Confirm Your Password
Enter the same password again to confirm it and ensure that there are no typos or mistakes.
Step 6: Add Recovery Information
Provide recovery information, such as a recovery email address and a phone number, to increase the security of your account. In the event that you forget your password, this information will be used to assist you in getting back into your account.
Step 7: Complete the CAPTCHA
You must successfully complete a CAPTCHA (Completely Automated Public Turing test to tell Computers and Humans Apart) challenge to prove that you are not a robot. To finish this stage successfully, adhere to the directions displayed on the screen.
Step 8: Agree to the Terms of Service and Privacy Policy
Carefully read through Google's Terms of Service and Privacy Policy. If you agree with the terms, click the "I agree" button to proceed.
Step 9: Personalize Your Account Profile (Optional)
Your Gmail account allows you to upload a profile picture. When you send emails to your contacts, this image will be displayed to them.
Step 10: Welcome to Gmail
Congratulations! You've successfully created a new Google email address. You'll be directed to your Gmail inbox, where you can start sending and receiving emails.
Conclusion:
A new Gmail account can be easily created, and doing so opens up a world of communication and productivity possibilities. Gmail is a great option for both private and business use thanks to its intuitive interface, abundant features, and easy connection with other Google services. You may create your own Gmail account and profit from everything that it has to offer by following the detailed instructions provided in this article.